Matt Byrne & Lee Brady At Coppenhall Club
On Friday 16th June we had two tributes appear at the club, these two acts proved very popular with our crowd and proved to be one of the most poular double bills we have hadon our stage.
Lee Brady was first to kick the night off as one of the worlds most popular artists of all time, Sir Elton John.
We won't give too much away about his stage show, all we can say is wow!
Lee started with all the popular Elton tunes that you would expect to hear.
Elton has had an amazing 50 years in the showbiz industry and Lee touched on every decade and genre of Eltons wide Catalogue.
He played hits such as:
Goodbye Yellow Brick Road
I'm Still Standing
Are you ready for love
A recent duet he did with Dua Lipa, Cold heart also featured in the first set.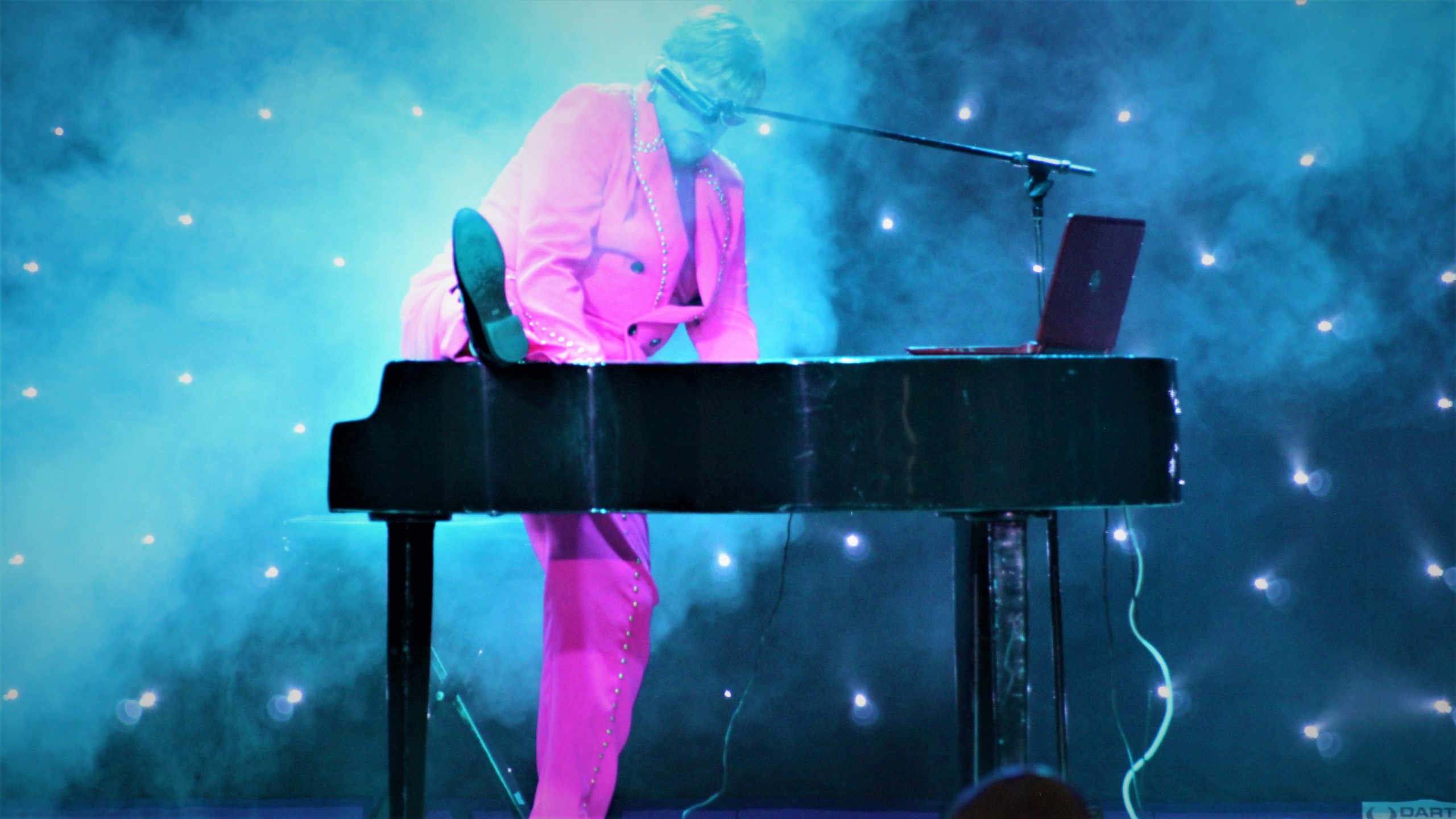 Matt Byrne was next up, taking over the reins from Lee as Robbie Williams.
Matt certainly entertained us with a range of Robbie hits:
Millenium
Supreme
Rock DJ
Feel
These songs made up a brilliant spot by Matt who also featured songs from Robbie's Swing When Your Winning Era
There were some surprise songs thrown in too that we didn't expect that added to the crowds delight.
Matt, you were amazing and we hope to see you again at the club.
You certainly rocked and were certainly our king of the swingers, it was brilliant and you did a great job in what was a very hot night in the function room.
Set two by Lee Brady just blew us away even more than his first musical stint.
We won't spoil this for any of you that hasn't had the chance to see Lee perform, all we will say is the props were amazing, Lee was amazing on on top of all that excellence he looked a dead ringer for Elton.
Both Artists gave us a wonderful evening, make sure if any of these tributes are at a venue near you then you must make an effort to get yourself to one of their gigs.
You will be in for an absolute treat, we promise!
Pictures & Text:
© The Coppenhall Club 2023